About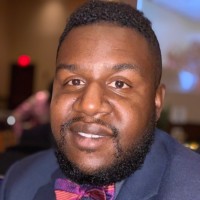 Zachary Thomas is an Information Technology Professional with 17 years experience in web development and web consulting. Over the years he has worked across industries such as Non-Profit, Journalism, Banking, Consulting, and Marketing. He has also worked in individual, small, and large teams contributing to products and services affecting users around the world. His contributions had positively affected website performance speeds, website responsiveness, and business revenues.
Skills
Front End Web Development

Front End Web Development experience developing user interfaces on the web in desktop and mobile forms.
Web Consulting

Web Consulting on topics ranging from Search Engine Optimization, Search Engine Marketing, User Experience Design, User Interface Design, Podcasting, Social Media Marketing, and 508/WCAG Web Compliance.
Blog Post
Sorry, no data matched your criteria.