The minority business networking platform you've been waiting for
We are the premier business networking platform for minority owned businesses and minority business professionals.
Connect with minority business professionals

Looking to network with other minority professionals or promote your services? Need to find top rated professionals in your area? We've got you covered.

Get the latest news in your industry

Stay in the know with the latest marketing tips, creative ideas, and breaking news that caters to minorities with a focus on business and business professionals.

Advertise your minority owned business or services

Whether you're B2B or B2C, MBN's the resource for minority owned start-ups, small businesses and companies looking to promote their brand online.
Interact with other professionals
When were you able to find a platform that catered to minority professionals and didn't require a membership fee? Sign-up for FREE today and start promoting your services to consumers looking for you.
Find minority owned businesses
All business owners know there is no such thing as too much marketing. Being a member on MBN allows you to market your business services with no financial obligations, but delivers 100% return on being a member.
Ready to Advertise Your Business?
Joining the Minority Business Network is completely FREE to sign-up and become a member. Take your business or business services to the next level and join today. Collaborating with minority owned businesses and minority business professionals just got easier.
Join Network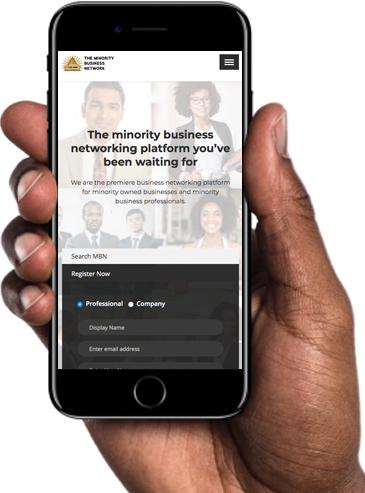 Our Sponsors